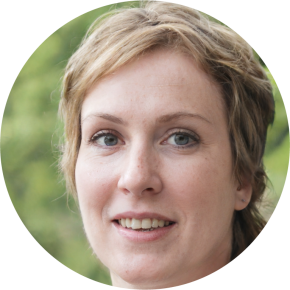 Yhebe Design is all about giving you the tools so that you can unlock and build a personal style that gives you complete confidence in all aspects of your life, no matter your age or size. We've even designed a fashion label with you in mind.
I want you to walk out the door each day looking and feeling the best you can. It's about really understanding your style personality (or personalities) and dressing accordingly, so that others can see the real you.
I would love to tell you that I had a strong sense of style from the moment I could choose what I wanted to wear. But no, it was far from the case. I most certainly have always been interested in all things clothes and accessories – most of my part-time wages as a student went to funding my wardrobe – but it's only in recent years that I've had more hits than misses in the style department.
In defence of my style story, the '80s and '90s had a lot to answer for – and not just that perm. But beyond any fashion trends thrust upon and happily lapped up by me, my style deficit was more about ME and my not knowing who I was or having the confidence to show that person in a way that I felt comfortable doing so.
A couple of things happened in my 30s (and now 40s) that enabled me to find more of that confidence that I'd love for you to be also able to find, no matter what age you are now.
I left my former career as a journalist and stumbled into this one as a blogger and author. Writing, sharing, connecting and running my own business was like finally finding the "thing" that I was meant to be doing with my life. That's a massive confidence boost.
The older I get, I dress more for myself, not for anyone else. I'm more confident in my outfit choices. I don't wear something just because someone else is. I wear it because I feel fabulous in it. That's such a liberating feeling.
On blog each week I tackle style, beauty, lifestyle and health topics, offering up advice on trends and new products I think you may be interested in. The most popular posts are about creating capsule wardrobes or ideas for what to pack for you next holiday. I started in 2012 are well read too. In these posts, I showcase a new-season outfit on a model and then on me. These posts help you to better visualise how a garment may look on them and feel more confident to buy and where it.
In 2015, we launched Yhebe Design, a collection of non-boring wardrobe basics designed to help take the stress out of the daily what-to-wear question. What I hear every day from women in the Yhebe Design community is that fashion marketing does not speak to them – that as women aged over 30 they can't visualise themselves in a garment they've only seen on an 18-year-old, size 6, super-tall women. My hope is that you can identify with one or two of our models and be inspired to try a clothing piece you otherwise wouldn't have.